With ever-changing consumer demands, manufacturers and e-commerce retailers are experiencing a greater need for increased value-added services from their third party logistics (3PL) providers. From labeling of goods to kitting of products, or developing efficient reverse logistics procedures, your business needs to find the right partner to fulfill these tasks, saving you time, effort, and money.  
These customized little extras add convenience to your shoppers and make a massive difference to your business' overall customer experience. In today's fast-paced consumer world, small things really do have a big impact!
In this article, we discuss a variety of the value-added services that 3PL companies can provide, as well as highlighting exactly how TDS delivers highly efficient, expert solutions to your business' demands – helping you to organize and grow your company.
1.SMS Notification Services
It's 2017, and more than half the world uses smartphones, plus, almost two-thirds of the global population owns a mobile phone. – More and more people can be reached via SMS, as they turn to their phones for updates on news, their social life and their shopping!
TDS offers SMS notifications as a value-added service, helping to keep our customers informed with real-time updates on their orders such as outbound or inbound confirmations.
2.Marketplace System Integration
Connectivity is an amazing thing, and marketplace integration is a vital part of any seamless order processing system. Logistics companies utilize Application Programming Interface (API) software to smoothly fetch orders from the most widespread and popular online shopping platforms, as well as manage inventory and organize warehouse services.  
TDS uses a unique and versatile API called logico™. Accessible from any device, this easy-to-use system allows you to monitor and track assets, as well as retrieve and process a broad range of data.
logico™ was developed by our in-house programmers, which means it can be customized to deliver whatever API services our clients require.
Currently, TDS can fetch orders from Shopify and Magento. From the end of August 2017, the following e-commerce platforms will also be supported: Amazon, eBay, Lazada, Zalora, WooCommerce, and Tmall.
3.Custom Report Design and Development
Clear and comprehensive reports are essential to any business, allowing owners to track progress towards their operational goals, control expenditure, and increase revenue.
With TDS, you can easily export several kinds of reports from our unique online management system, logico™. If you prefer to use a customized report, the team can discuss what report template will work best.
4.Courier System Integration
Courier integration allows your logistics provider to swiftly share information with your chosen delivery partner and is yet another example of how innovative IT developments are shaping the logistics industry.
TDS' full courier integration services allow us to exchange data with your carrier of choice (e.g. DHL, FedEx, TNT, Dpex, etc.). We can electronically request the relevant air waybill, saving you from having to fill out the paperwork manually. – This cuts down on time and potentially costly clerical errors.
5.End Customer Service Outsourcing
Customer expectations are changing. Today's customer orientation leans toward transparency on a data level, so it's not enough for an item to simply arrive on time; the customer wants to be updated in real-time on the whereabouts of their package.
TDS can help you serve your customers better by giving clear updates about the routing and tracking of an item, so you can promptly provide your customers with the information they require.
6.Kitting
As an e-commerce retailer, you know that certain products are more likely to be ordered together. This knowledge allows you to offer customers a bundled SKU at a discounted price, increasing chances of sales. Unfortunately, it can be a hassle for your staff to track down and pack each item together, as well as increasing the risk of packaging errors.
To minimize mistakes, TDS offers full kitting services. Our expert staff can swiftly and accurately combine multiple products into one customer-ready package, making order processing and inventory management much more efficient. E.g., during seasonal periods, TDS can consolidate 10 different SKUs to create a single SKU, which can be targeted at customers doing their holiday shopping.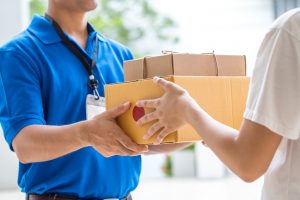 7.Packaging and Promotional Insert Design and Production
While most customer communication and transactions are now done online, well-designed packaging and promotional inserts, like gift cards or handwritten notes, add a personal touch and allow retailers to make a crucial connection with their customers.
TDS can design, produce and collate promotional collateral, such as coupons, gift cards, and brand-building materials. Let us help your business deliver an excellent customer experience and maintain top-of-mind awareness.
8.Label Printing, Removal, and Relabeling
Problems with the inaccurate labeling of products can cause shipping delays and issues with customs agencies. Not having the right barcodes or pricing information on your labels can also lead to inventory errors and fulfillment mistakes.
TDS' meticulous, customized label printing, removing and relabeling services enable your business to keep up-to-date with ever-evolving customs regulations and international shipping standards, as well as streamline your fulfillment processes.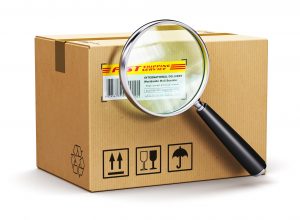 9.Specialist Packing Materials
When you've gone to the trouble of producing quality products, why take chances with the packaging materials you use? Utilizing an optimized packing strategy can help protect your items in transit and reduce shipping charges.
TDS can advise businesses on the best packing materials for different commodities, providing a tailor-made packaging solution on behalf of our customers.
10.Reverse Logistics (Product Returns)
How do you handle returns for your business? Whichever online sales platform retailers use, consumers have the legal right to return an item if there is a problem. Due to such legal regulations, reverse logistics is one of the key services that a good logistics provider should offer. If returns are not organized effectively, sellers will see costs eating into their margins.  
With TDS' cost-effective reverse logistics services, returns don't have to be a headache. – We can advise your business on developing an efficient and comprehensive returns policy that's focused on inspection, re-shipment, and disposal.
11.China Cross Border Logistics
Cross border e-commerce in China had a trade scale of RMB4.8 trillion in 2015, with a year-on-year growth of 28%. Furthermore, it has been predicted that the trade size of the Asia-Pacific region, led by China, will gain the fastest growth in the global cross border e-commerce market, with a 30% market share.
If you've established your platform in Hong Kong, you're already on the doorstep of the dragon market. TDS will help you take that last step, providing solutions to cross border customs issues and delivering your products throughout China.
12.Extended WMS Training and Support Services
A business' logistics operation generates massive amounts of data. When analyzed correctly, this valuable information will allow you to create a more satisfying customer experience, increase sales, and improve your business.
As a value-added service, TDS provides free Warehouse Management System (WMS) training for our logico™ software. Learn what stats are useful to help you better control and optimize your business.
Trust TDS
By utilizing TDS' skilled staff, intelligent warehouse design, and the latest in logistics technology and software, it's possible for you to enjoy a smooth and seamless fulfillment strategy without having to do all the work yourself.
TDS understands that each of our customers has unique business needs and that logistics demands are not the same for everyone. Our expertise lies in crafting a comprehensive strategy, made specifically to meet your individual requirements.
Do you require the flexibility of I.T. consultation and integration? – TDS has the resources to develop tailor-made code, enabling connections to the retail platforms your business uses.
We also realize that the world of logistics is evolving. That's why we pride ourselves on the expanding range of forward-thinking services we offer our customers.
Are you selling your products on Amazon? – TDS will soon be Amazon FBA approved and able to handle all large distribution center fulfillment orders.
With our personalized, customizable approach, TDS is ready to help your business surpass customer expectations. Speak to one of our expert team today to discuss the most cost-effective and targeted solutions to your company's logistics needs.