E-commerce is amazing! Selling goods and services online means there's no need to rent an expensive bricks-and-mortar retail space, and you don't need to stick around at that one location, waiting for customers to walk in. If you have an excellent product, customers will find you, but, of course, it's not enough to just sit back and wait. When you're planning your business, you need a smart marketing strategy to help develop business growth.
Let's take a look at 6 concrete ways to grow your e-commerce business and rise above the competition.
1.Establish Your Influence and Authority
People need to know about your business! To ensure this happens, you'll need to focus your efforts on two important aspects of your business's identity in the public eye – your influence and your authority.
Find social influencers within your target audience and try to associate your brand and business with them. If you can discover which people your consumers listen to and appreciate, you can try to talk with them, and get a better understanding of what your customers want. It's essential that you don't feel intimidated or afraid to reach out to these people. Send them emails, and DMs. Attend events or workshops that they host, tag them in your posts, and ensure that they get to see your product! You'll learn a lot from their success, and perhaps you could also form partnerships and affiliations that could improve your reach.
Another crucial step is to strive to become a well-known authority in your industry and market. You want that top-of-mind awareness – to be the business that people think of first! Join forums and social media groups that pertain to your industry and post relevant and engaging content. Answer questions and make yourself known as a necessary authority. Ask for testimonials from your past and present clients, as well as reviews, especially from thought leaders in your industry.
Make sure that your social media accounts don't just reference your online retail portal, but that they're also a resource for information your customers will enjoy reading – share news, informative articles, and other useful content that will have people coming back to your pages. Remember; the more web traffic you generate, the more your sales will increase.
This strategy can also be mirrored on your company website with a 'blog,' or 'industry news' section. Obviously, when you're providing information like this, you need to ensure that your outbound links remain live and active, so check them regularly. All of this will provide more views, better rankings, and most importantly, a better presence in your target audience's preferences.
2.Optimize Your User Experience (UX)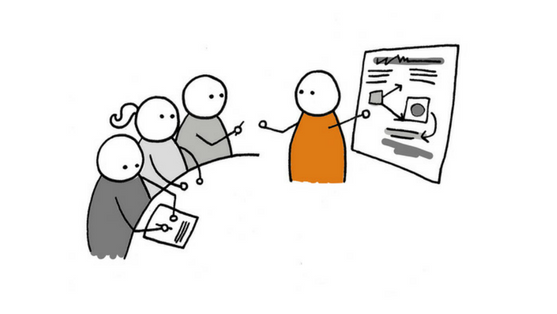 User experience is how a person feels when they interact with your digital portal. While not identical to 'usability' (although they are related), intuition and emotion play a massive part in defining the connection a user has with a site. When customers arrive at your business, you only have moments to influence their purchasing decisions.
At the heart of any good user experience is simplicity. The goal is to make the complex easy to use and improve how your business engages with customers. Think about what your ideal customer encounters the minute they land on your site:
• How easy is it to find their desired product, or be guided to a range of goods they could buy?
• Can they quickly find product reviews and company descriptions? (See below for more regarding 'About Us')
• Is your payment process fast, seamless and optimized for various payment options?
Optimizing your UX is necessary to swiftly gain trust, brand recognition and ensure user retention. All of these things are crucial in turning a website visitor into a paying customer.
One example of poor UX design is having long forms for customers to complete. Obviously, you're going to need to collect some data, but long forms are a major turn off for consumers. When you have little asterisks next to seemingly inconsequential, yet mandatory information, and then you also require ALL previous info to be re-entered when you miss something? Aaaarghhh! I'm getting angry just writing about it. – Why give your potential customers the chance to abandon the purchase?
A final thought on good UX; in a 2016 report from Forrester Research, it was noted that a well-designed user interface could raise your conversion rate by up to 200%. The same study also stated that a better overall UX design could yield conversion rates of up to 400%. – The metrics speak for themselves!
3.Have an Engaging Social Media Strategy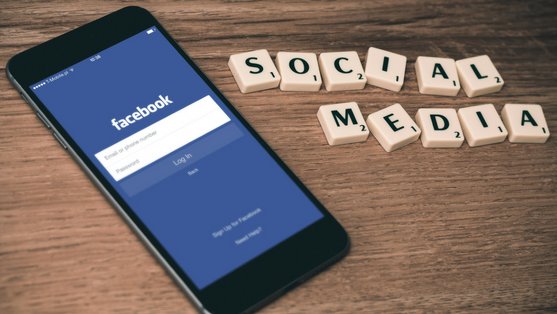 Social media isn't the 'future' of marketing – it's the present! You need a viable social marketing strategy if you want to sustain growth and keep your customers interested.
As mentioned at the start of this post, you want to be a trusted resource in your field, not just a store page that people come to whenever they want to look for deals. Make sure that visitors keep coming back by enticing them with great content. Yes, you can share interesting news and articles, but you should also be creating quality content that is optimized – not just for SEO best practices, but also to build trust, and position yourself as an authority. For example, if you're a tech store, provide helpful tutorials for some of your gadgets, or do reviews and comparison videos.
You'll also want to engage your customers. Ask questions with every article you share, reward feedback with prizes, host live videos where viewers can interact with you, etc. On top of that, dedicate time and effort to answering customers who come to your page with questions. Facebook Pages have an indicator that shows how quickly a page typically responds to inquiries – make sure that your page has it down to a few hours or even instantly, so that prospective customers know that they'll get an answer if they ask something
4.Have Well-Written 'About' and 'Contact Us' Pages
Who are you? What's your business's story? What's your mission? People like to know this kind of stuff! If you look at your website analytics, you'll see the 'About' page coming up as one of the top rankers – typically, it's the second most visited page. As your organisation grows and more people become aware of your business, your audience will certainly want to know more about you.
People love a good story, and the idea of brands having a journey that consumers can follow and engage with is becoming increasingly important for retailers. It doesn't have to be too elaborate or complicated! In fact, the simpler and more relatable, the better. Ensure that you have a proper 'About Us' write-up, where you talk about your products, your company, perhaps yourself and the team, and your history.
Also, make sure that people can contact you and that they know where your business is physically located. Obviously, it is of vital importance to include a phone number and an email address, but including the physical address of your business helps to gain your customer's trust.
For your email address, you might find it easier as a small business owner to stick to free domains like Gmail and Outlook, but what kind of message does that send to your customers? A professional business will have their own domain name, and email addresses associated with that domain, e.g. [email protected].
5.Work with a Good Logistics Provider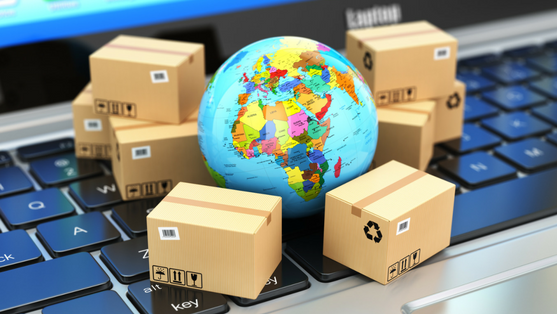 Until we get Star Trek-style replicators for everyone, the logistics of storing and handling physical products will remain an essential aspect of e-commerce. You could try organizing logistics yourself, but the cost of acquiring storage space, hiring staff, and working directly with customers may only be viable at an early stage of your business. You'll also need to take into account what happens when returns and exchanges are handled. – To sustain substantial growth, one obvious and smart choice is to work with a good logistics provider.
A high-quality logistics partner can securely store your products for you, perform inventory management, pick and pack shipments, and complete complex transactions, all in one scalable package. Working with logistics partners means that you'll be sharing staff and storage space with other businesses; so generally, this results in cheaper operational costs. Finally, by allowing your experienced logistics provider to handle order fulfillment, shipping, and freight forwarding, your customers will be assured of reliable product delivery, from warehouse to doorstep.
6.Reward Referrals and Loyalty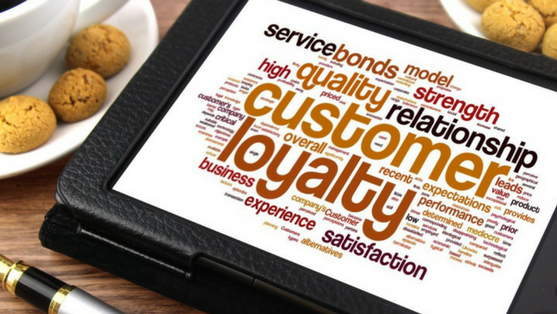 Customer referrals and brand loyalty spur growth at every stage of a business's life cycle. Reward customers who refer their friends to your store with discounts, so that people are both encouraged to shop and to keep introducing more people. For many e-commerce platforms, there are plugins that allow you to automate referral systems.
Customer loyalty can be encouraged by providing rewards for an extensive shopping history. You can also try to win back customers with long-empty carts by offering incentives to revisit your store and re-engage with your brand.
Growing your e-commerce business involves making many crucial decisions. TDS Logistics knows that worrying about finding the right logistics partner shouldn't be one of them. TDS offers smooth and seamless fulfillment strategies that will leave your customers delighted! Trust TDS to ensure your goods are properly stored, and your orders are correctly picked, packed, and shipped to their final destination. If you want to discuss more ways the right logistics partner can help grow your e-commerce business, contact our helpful and knowledgeable team, today.